J-435™ 7-FOOT LOUNGE SEATING SPA
Not ready to make a purchase yet?  No problem!  Ask a hot tub expert about what works for you.
With 5 seating options, the J-435™ hot tub offers privacy, a forward-facing lounge, and a jetted cool down seat, making this seven-foot spa a popular model.
A high-back design offers privacy, protection from the elements, and the best hydromassage experience.
Great for runners or anyone who has tired legs, a therapeutic lounge seat offers a unique massage for overall stress relief, including wrist jets and a complete set of leg jets.
Two cool-down seats –one of which has jets — give you the option to enjoy your hot tub without immersing yourself completely.
Specs
DIMENSIONS: 84″ x 84″ 37.5″
VOLUME: 360 gal / 1362.75 liters
DRY WEIGHT: 822 lbs/ 372 kgs
JETS: 47
PRIMARY PUMP: North America (60 Hz): 1-Speed, 5.1 HP break, 2.5 HP continuous, 56 Frame
SECONDARY PUMP: North America (60 Hz): 1-Speed, 5.1 HP break, 2.5 HP continuous, 56 Frame
CIRCULATION PUMP (Y/N): Yes
DIVERTER VALVES #: 2
FILTRATION SYSTEM: ClearRay Active Oxygen™
FILTERS: 3
ELECTRICAL: North America (60 Hz): 240 VAC@40A, 50A, or 60A
FILTER TYPE: 5 Stage Filtration
SEAT JETS: Lounge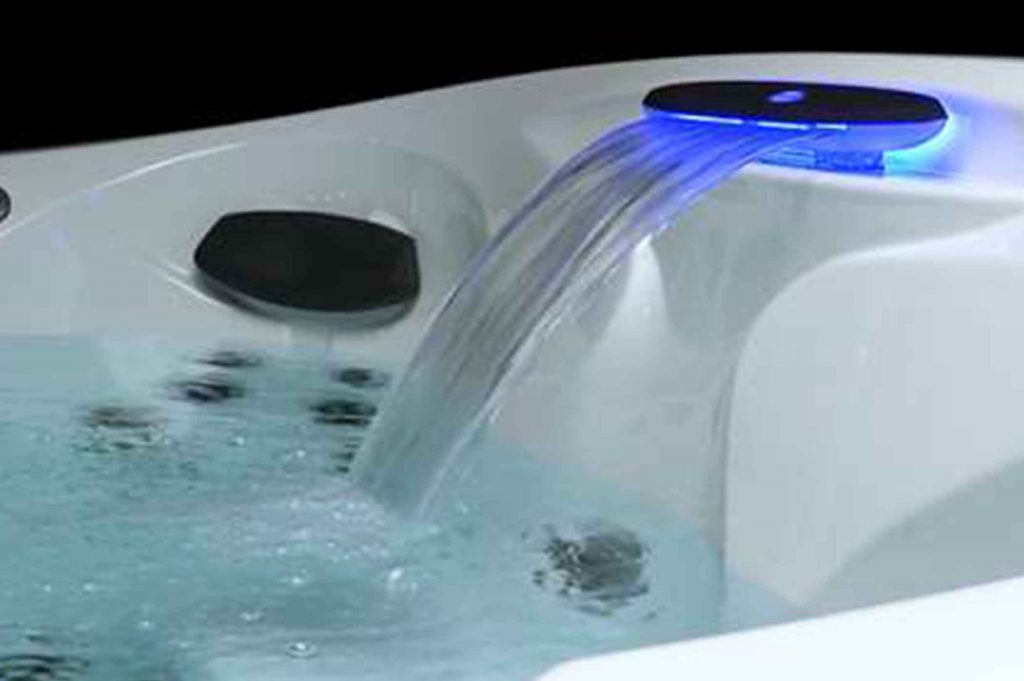 WIDE-SHEET WATERFALL DESIGN
With an exclusive high-back Jacuzzi® silhouette, premium LED lighting throughout and backlit waterfall that cascades down your neck and back, the J-400™ Hot Tub is a sight to behold.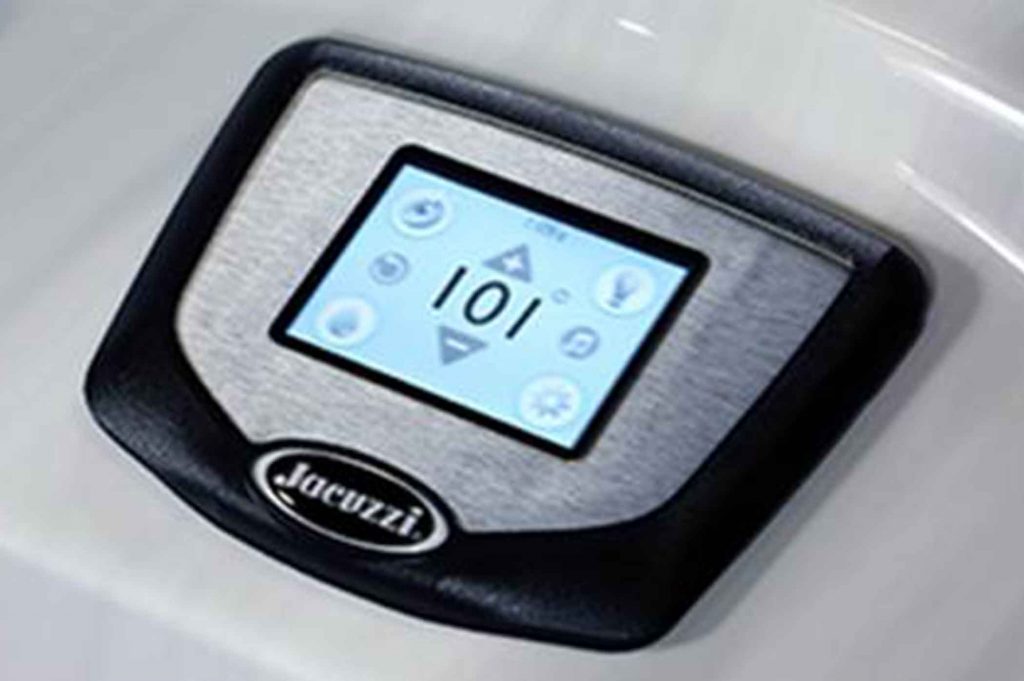 J-400™ PROTOUCH™ CONTROL
The full-color ProTouch™ Control paired with the optional SmartTub™ app helps you monitor your hot tub's status, schedule maintenance reminders and adjust temperature and jet functions.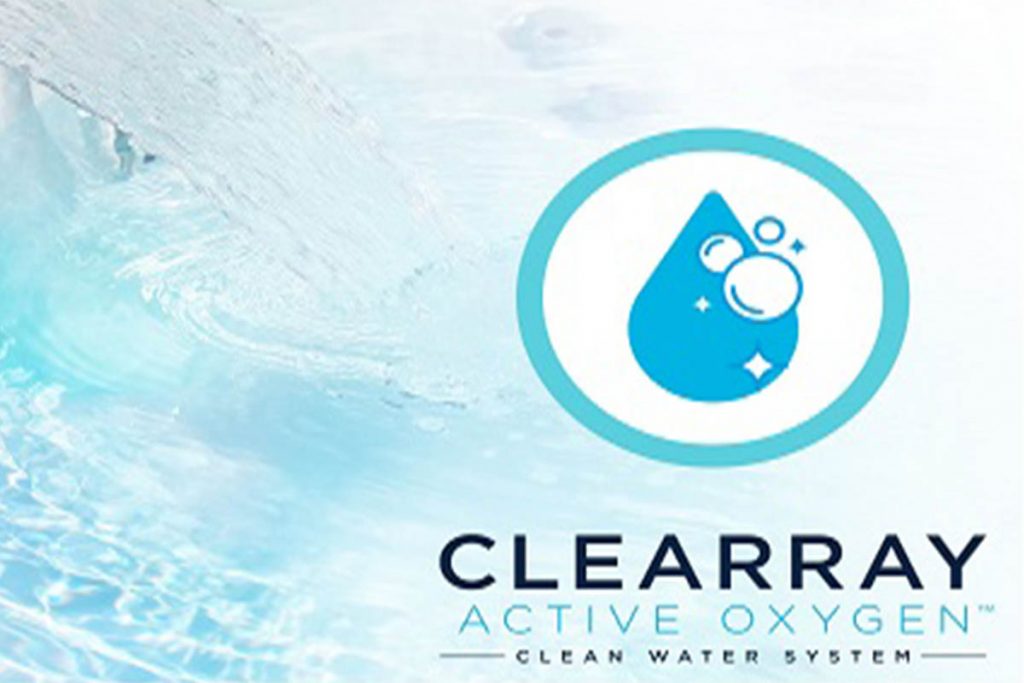 CLEARRAY® PLUS 5-STAGE FILTRATION
CLEARRAY® utilizes the same UV-C technology that beverage manufacturers, municipal waste water plants, hospitals and other health care environments use without producing or adding gas, chemicals, or other by-products to the water as a result. And a 5-stage water filtration system achieves the cleanest water in the shortest amount of time by utilizing five-stages: ProClarity® Filter, ProClear® Filter, ProCatch™ Filter Bag, surface skimmer, and a pleated filter.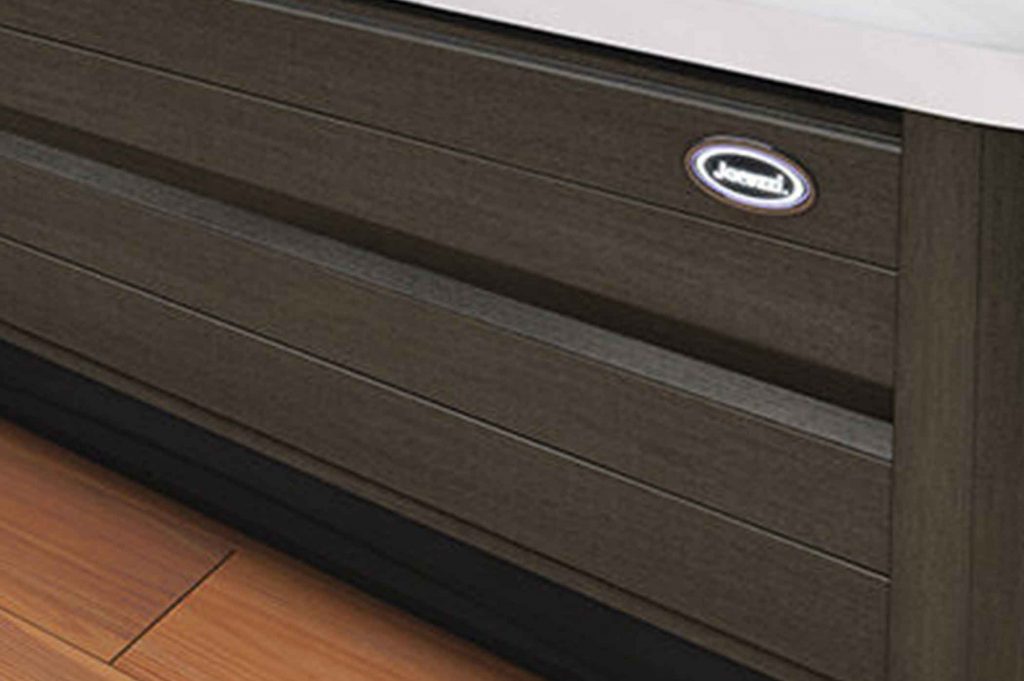 PROFINISH™ CABINETRY
The striking ProFinish™ cabinetry design features optional corner lighting inspired by architecture, drawing the eye to the modern design while providing added safety. And, an illuminated status light to provide quick indication from afar.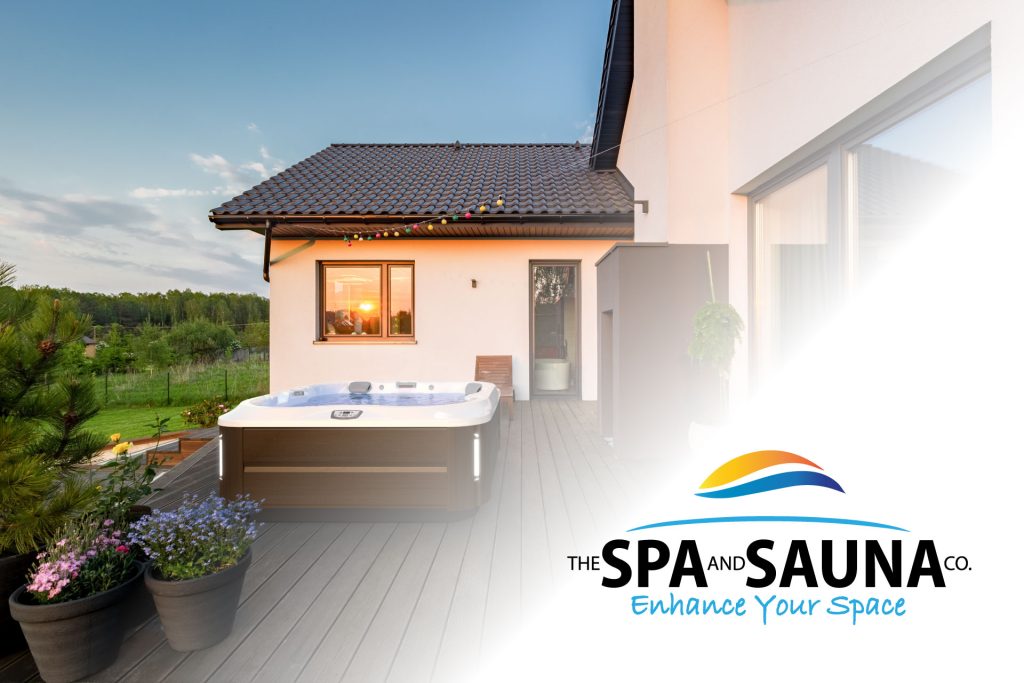 Our hot tubs are built to order and delivered through your local authorized Jacuzzi® professional, who will contact you directly to arrange delivery details.

Spa and Sauna is a licenced Jacuzzi® dealer and installer.  To find out more about this product, contact Spa and Sauna here